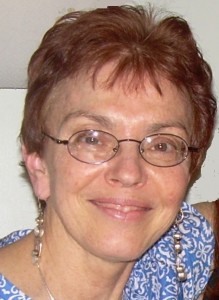 Once upon a time, there was a little girl who dreamed of writing books just like the ones she loved to read – Nancy Drew, The Black Stallion, Lad, a Dog (that love for animals that made her become a vet), Mary Stewart, Helen MacInnes,  Georgette Heyer  (the little girl was getting older).  She made up stories and changed the endings of books and movies to make them come out the way she pictured them.  But instead of pursuing her writing dream, her love of animals and need for a 'real' job led her to a career as a veterinarian.
When she realized she was now making up stories about her clients and their pets, she decided to try writing them down.  Her first book, Personal Best, was published in 1991.  Thirty award-winning books for Silhouette and Harlequin followed.
Today, that little girl  is a USA Today bestselling author and considers herself the luckiest woman in the world.  She has two careers she loves as well as the best family ever.  She and her husband have three daughters and live in a Chicago suburb with a menagerie of pets.
To find out more about my story, signup for my newsletter.   Or check out my photos.  Or read excerpts from my books.  If there's something on my mind, that's fit to print, you'll find it on my blog.
My new series, THE DONOVAN FAMILY, is now available.  These sexy romantic suspense novels tell the stories of a family of Chicago cops and one brother who's an FBI agent.
The ninth book in the Donovan Family series (Catch Me) was released March 2017!
Click here for a peek at the first chapter.
---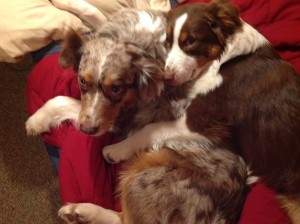 Addie had puppies in August.  This is her daughter, Ellie.  Love times two.
---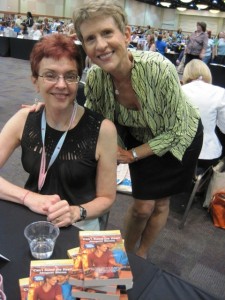 Here I am with one of my author friends, Susan Elizabeth Phillips.  We're signing books at a writing conference.
---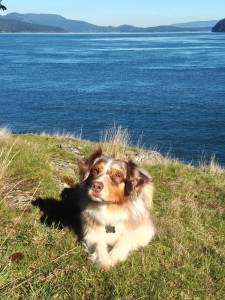 This is Addy, an Australian Shepherd, posing for a photo on the San Juan Islands.  She's the prototype for Franny the Wonder Dog, who plays a starring role in Find Me.  Franny makes a repeat appearance in Cover Me.
---
Thanks for checking out my website.