My last giveaway was run Spring 2015.  The winners were Carol and Dara, both in the Midwest U.S.
My next giveaway will be when the Cubs win the World Series (hey, as a lifelong Cubs fan, I know this is the year), or when my book hits the NYT Bestsellers list.  Whichever comes first.  The prizes will be unbelievable!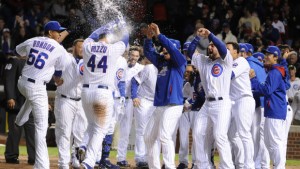 In the unlikely event neither of these things happen, I'll run a contest in the fall.
---
Rules:
Participation limited to U.S. residents.
Void where prohibited.
No purchase necessary to win.
Signing up means you'll also receive my occasional newsletter.
The odds of winning depend upon the number of participants.
A valid email address must be submitted
---