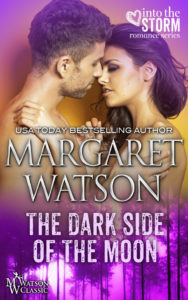 .
Eagle Ridge was turning out to be far from the tranquil oasis Tory Falcon had envisioned. A serial killer was loose in the town, preying on single women, and the police feared Tory would be his next target. She could turn to only one man for help: Police Chief Holt Adams.
Holt had a protective streak a mile wide, and he quickly appointed himself Tory's keeper. In Holt's strong arms, Tory felt safe – for the first time in years.
But the man who had captured her heart also filled her with questions. What kind of secrets was he keeping? Would she pay for her trust…with her life?
---
4 stars! "Favorite storyteller Margaret Watson…creates an eerie, shivery ambiance that will make you keep the lights on all night and a romance hot enough to set your heart on fire."
– Melinda Helfer, Romantic Times Magazine
"Ms. Watson has balanced the love story and the mystery with a nice, delicate touch…This story is a good example of why category romances are far from fluff…If you've been reluctant to read a category or read a romance with a strong mystery thread, do yourself a favor, enjoy a first rate reading experience."
– Linda Mowery, The Romance Reader
---